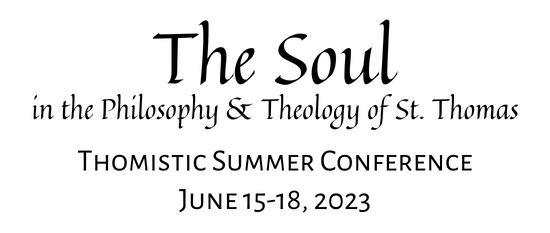 St. Thomas speaks to many fundamental questions about the soul. His extensive treatment of the soul across his various writings clarifies and develops the thought of Aristotle about its nature, powers, and relation to the body. St. Thomas attends, in particular, to the human soul regarding its manner of knowing, its immortality, and its relation to the moral and political virtues.
Such inquiry concerning the soul is invaluable for those who seek to understand human nature and its role in the cosmos, whether in philosophy and theology, or in integrating the evidence of the empirical sciences into these higher disciplines.
Thomas Aquinas College invites those who seek the truth in the footsteps of St. Thomas to come join other interested scholars for three days of engaging lectures and lively conversation exploring "The Soul in the Philosophy and Theology of St. Thomas."
With this as the theme, participants at this summer's Thomistic Summer Conference will address such questions as the following: What is the nature of the soul and its powers? What is the soul's relation to the body? How can reason demonstrate the immateriality and immortality of the human soul? Is the separation of the soul from the body unnatural, or does the soul become free when it is separated? How is the soul an image of God and of the persons of the Trinity? What are we to think about the soul considering the many questions that natural science raises about the function of the human brain, or the origins of life?
Join us to consider these questions and others in the light of the thought of St. Thomas, a champion of the essential harmony between faith and reason.
Featured Speakers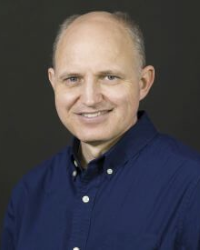 Steven J. Jensen received his Ph.D. from the University of Notre Dame, and is currently professor of philosophy at the University of St. Thomas in Houston, Texas. He has published primarily in the field of ethics, focusing upon what might be called moral psychology, an examination of moral questions from the perspective of the acting agent. His books include Sin: A Thomistic Psychology (CUA Press, 2018), Knowing the Natural Law (CUA Press, 2015), Good and Evil Actions (CUA Press, 2010), Living the Good Life (CUA Press, 2013), and The Human Person (CUA Press, 2018).
Michael A. Augros received his Ph.D. in philosophy from Boston College in 1995. He is the author of Who Designed the Designer? A Rediscovered Path to God's Existence (Ignatius, 2015), The Immortal in You (Ignatius, 2017), Aquinas on Theology and God's Existence (editiones scholasticae, 2019), and Aquinas on God's Simplicity and Perfection (editiones scholasticae, 2020). He recently published the first complete English translation of St. Thomas's An Exposition of "The Divine Names" (Thomas More College Press, 2021). After teaching for many years at the California campus of Thomas Aquinas College, he now teaches at the school's New England campus in Northfield, Massachusetts.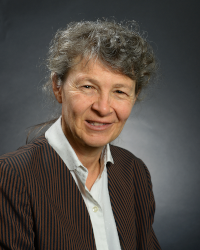 Marie I. George holds a Ph.D. in philosophy from the University of Laval (1987), and an M.A. in biology from Queens College, NY (2002). She is a Professor of Philosophy at St. John's University, NY where she has taught for over thirty years. She is the author of two books: Christianity and Extraterrestrials?: A Catholic Perspective (iUniverse, 2005) and Stewardship of Creation: What Catholics Should Know About Church Teaching on the Environment (Saint Catherine of Siena Press, 2009) and has also authored peer-reviewed articles in the area of philosophical psychology.
John J. Goyette received his Ph.D. in philosophy from The Catholic University of America in 1998. He has taught for twenty years at the California campus of Thomas Aquinas College where he currently serves as Dean. He edited St. Thomas Aquinas and the Natural Law Tradition (CUA Press, 2004) and has published articles on natural law, the political common good, substantial form, and on John Henry Newman's Idea of a University. His recent work has focused on the use of philosophy in the science of sacred doctrine, especially on the use of the interior word in St. Thomas's trinitarian theology.
Registration / Accommodations Info
Registration Fee: $95 if before April 17 and $120 afterward (covers all meals, including Saturday evening's banquet dinner). Registration fees will be waived for those whose paper proposals are accepted.
On-Campus Lodging: $200 single occupancy for up to four nights (Wednesday, Thursday, Friday, Saturday; private room with a shared bathroom in a single-sex dormitory; linens provided)
Off-campus lodging can be found at various nearby accommodations
To register and reserve accommodations, please visit our online form
To request a shuttle to or from LAX airport, please use this form
Check-in: Wednesday, 2:00–5:00 p.m., or Thursday, 9:00 a.m.–2:00 p.m.
REGISTRATION DEADLINE: MAY 15 
Deadline to request shuttle service: June 9
Paper proposals will be accepted until February 15. Authors will be notified by February 28.
---
eeeeeeeeee
Thomas Aquinas College believes that to learn is to discover and grow in the truth about reality. It is the truth, and nothing less, that sets men free. And because truth is both natural and supernatural, our academic program aims at both natural and divine wisdom. In particular, we look to St. Thomas Aquinas, the Common Doctor of the Church, whose extensive writings testify to the natural harmony between faith and reason.
Thomas Aquinas College is truly unique among American colleges and universities. In place of textbooks, students here study the Great Books of Western civilization — the works that have shaped the course of history and guided the development of the major disciplines (mathematics and science, language and literature, philosophy and theology). With truth as their aim, our students engage in this four-year pursuit, attempting to answer the enduring questions raised by the authors of these great works, not in vast lecture halls, but in vigorous classroom discussions of 15-18 students.
This curriculum presents the arts and sciences of liberal education as a comprehensive whole. There are no majors, no minors, no electives, and no specializations. The works studied are arranged so as to build upon one another, and together they form a comprehensive and integrated whole. After four years of study, graduates are awarded a Bachelor of Arts degree, having completed 146 semester hours.