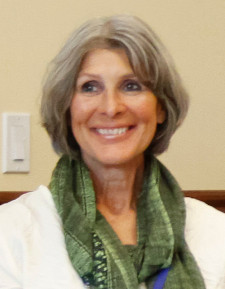 Judy Barrett is an owner of the historic Chateau Montelena Winery in the Napa Valley. Her late husband, former College Governor James L. Barrett, guided Montelena from its rebirth in 1972 until his death in 2013.
For nearly 20 years Mrs. Barrett served as the Respect Life Director for the Catholic Diocese of Santa Rosa. In 2001 she was one of the first three women appointed to the Diocesan Finance Council, a position she held for over 10 years. She co-chaired the Diocese's Annual Ministry Appeal from 2005 through 2007. She is a member of the Diocesan Communications Committee and is a frequent contributor to The North Coast Catholic, the newspaper of the Santa Rosa Diocese. The Most Rev. Robert F. Vasa has additionally appointed her to an ad hoc fundraising committee for the Marian Sisters of Santa Rosa.
In 2006 Mrs. Barrett was appointed to the Religious Liberty Committee of the California Catholic Conference, serving until the committee was terminated in 2012, at which time she was invited to contribute blogs to the Conference website, writing on religious liberty, respect for life, and other issues.
Mrs. Barrett currently serves on the Boards of St. Helena Montessori School (St. Helena, California) and NPH USA, an organization that supports homes for orphaned and abandoned children in nine Latin American and Caribbean countries. She facilitates a local group that supports NPH USA's St. Damien Pediatric Hospital in Haiti. Her past charitable and community affiliations have included the Boards of Directors of Wyoming Catholic College and the Napa Valley Community Foundation.
A graduate of Loyola Law School in Los Angeles, Mrs. Barrett was admitted to the California Bar in 1979 and is an inactive attorney. She is a member of the Napa Valley Legatus chapter and the California Patrons of the Arts of the Vatican Museums, as well as a steward of the Papal Foundation.
Mrs. Barrett has been a longtime supporter and friend of Thomas Aquinas College. In recognition of their magnificent generosity to the College over many years, she and Mr. Barrett were inducted into the Order of St. Albert the Great in 1998. In 2020 she retired from the Board of Governors, at which point the Board granted her emerita status in honor of her many years of exemplary work.